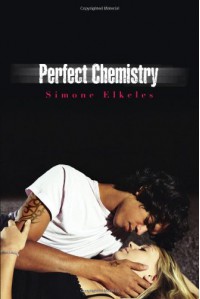 The storyline had me intrigued from day one and seeing so many people talk about it , giving it an average of 4 stars compelled me to read it. Perfect Chemistry was a novel which dealt with many different aspects and sides of life. Suffice it to say that I may have found another author whose books are gonna go to my TBR list. Simone Elkeles was so persuasive and genuine in regard to the storyline that it became so beautiful.
A story about real people who are trying to mirror an image on themselves as different as it could be from who they actually are. Those people are the ones who turn against themselves. They live in the sea of infinite sorrow and nothing seems too worthy of their care.
But when these protagonists come across each other and find themselves precisely the same, something profound occurs. What can be seen with the heart is invisible to the eye. Alex and Brittany are characterized as the epitome of the expectations people have of them.
I highly admired the way in which the story progressed; never suggesting less or more of what it could give to the reader. There was sensuality laced with desperation, freedom mixed with responsibility, a highly unlikely future and two lovers. The insights into the characters were so beautifully portrayed, the stance, the gestures and the moments when the eyes meet were so there.
All of this and more is less to describe what Perfect Chemistry all about. It has painful moments, hot minutes, lovely hours, and lonely months. Even the clichés fit perfectly. Read it and you'll know what I mean.